PHOTONIC HYBRIDS AND NANOMATERIALS GROUP
Aveiro-Portugal
university of aveiro
theoria poiesis praxis
ciceco
aveiro institute of materials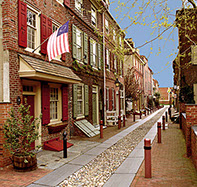 RERC29 - 29TH RARE EARTH RESEARCH CONFERENCE
(PHILADELPHIA, USA)
We cordially invite you to experience exceptional f-element science in a stimulating setting at RERC29, Philadelphia!
The Rare Earth Research Conferences (RERCs, North America) alternate on a three-year cycle with the International Conference on f-Elements (Europe) and the International Conference on Rare Earths (rest of the world). The 29th Rare Earth Research Conference in Philadelphia follows the successful 26th RERC in Santa Fe, New Mexico (2011), the 27th RERC in Squaw Valley, Nevada (2014) and 28th RERC in Ames, IA (2017).
GO TO THE CONFERENCE WEBSITE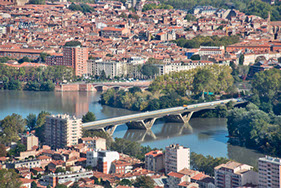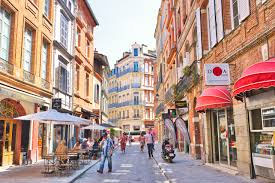 ISOS2020 - 9TH International Symposium on Silicon Chemistry (TOULOUSE, FRANCE)
Since the first ISOS meeting in Prague in 1965, ISOS has been held every three years in different cities on three continents (Europe, America and Asia) and now regularly attracts over 500 participants from all over the world. ISOS is undoubtedly the most important international symposium on Silicon Chemistry. The scientific program will reflect the latest achievements in synthesis (organic and organometallic), bio-organo silicon chemistry, catalysis, and material sciences (including bio-composites, silica, silsesquioxanes, silicones, silicon polymers, etc).
GO TO THE CONFERENCE WEBSITE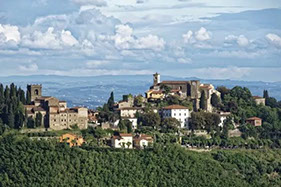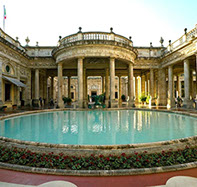 CIMTEC2022 - 5th Conference on Modern Materials and Technologies (Montecatini Terme, ITALY)
CIMTEC 2022 - 15th International Conference on Modern Materials and Technologies - will be held in Montecatini Terme, Italy, June 20 to 29, 2022. It will feature the 15th International Ceramics Congress (June 20-24) and the 9th Forum on New Materials (June 25-29), each of them including a number of international Symposia and Conferences. CIMTEC will gather together a large and qualified audience experts of a wide range of the most demanding application engineering areas of modern materials, from the molecular and nanoscales to large complex integrated systems.
GO TO THE CONFERENCE WEBSITE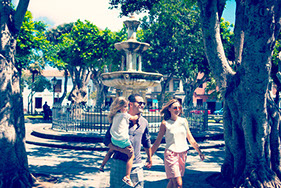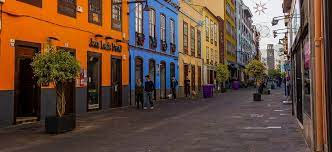 SHIFT2022 - Spectral sHappIng For biomedical and energy applicaTions (TENERIFE, SPAIN)
SHIFT 2022 will provide an unparalleled forum for fruitful scientific discussions at an outstanding destination. With prestigious plenary and keynote speakers and also bridging the gap between young emerging scientists and consolidated researchers. But attendees will not only represent academia – a number of representatives from industry and government who share common objectives both in terms of fundamental science and commercial applications will be present.
GO TO THE CONFERENCE WEBSITE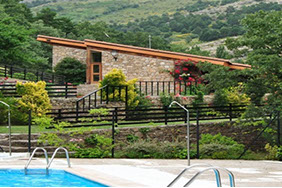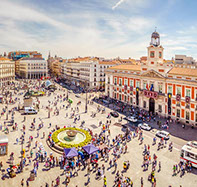 Three Wise Men Winter School on Luminescent Nanothermometry for Biomedical Applications
The first "Three Wise Men Winter School on Luminescent Nanothermometry for Biomedical Applications" will join PhD students working on the field of luminescence nanothermometry with the worldwide top researchers of this exciting field. In particular, the school will offer a series of lectures in which the latest applications of nanothermometers in biomedicine will be described. The celebration of this Winter School is motivated by the NanoTBTech European Union's Horizon 2020 FET-OPEN project, grant agreement No. 801305.
GO TO THE SCHOOL WEBSITE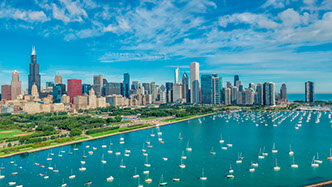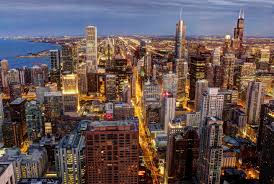 PITTCON2020 PITTCON conference and EXPO(CHICAGO, USA)
Pittcon is the world's leading annual conference and exposition on laboratory science. Pittcon attracts 16,000 attendees from industry, academia and government from over 90 countries worldwide. From laboratory scientists, academicians to researchers in molecular and biological sciences, the PITTCON, a non-profit organization has been a pioneer in providing educational and scientific assistance to individuals who wish to carve a niche for themselves in this world of constant change to excel and provide best services.
GO TO THE CONFERENCE WEBSITE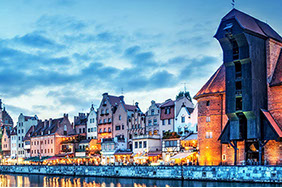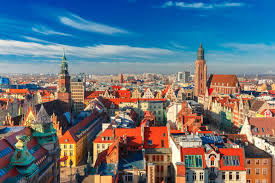 ESTE 2019 - 7TH INTERNATIONAL CONFERENCE ON EXCITED STATES OF TRANSITIONS ELEMENTS (POLAND)
The conference is devoted to all aspects of luminescence and luminescent materials. Novel fabrication technologies and techniques, studies of broadly understood optical properties of materials – single crystals, powders, sintered ceramics, nanostructures, glasses, amorphous systems – will be covered. State of the art of theoretical fundamental and applied research will be presented.
GO TO THE CONFERENCE WEBSITE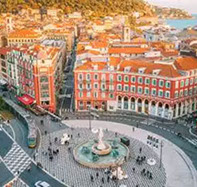 PRE'19 - Photoluminscence in Rare Earths: Photonic Materials and Devices (NICE, FRANCE)
The Photoluminscence in Rare Earths: Photonic Materials and Devices (PRE) workshop aims to provide a global forum for material scientists, chemists and physicists to discuss and debate the state of the art and future perspectives of rare earth based materials for optoelectronic and photonic applications. Both fundamental photoluminescent materials, properties, and applications are considered.
GO TO THE CONFERENCE WEBSITE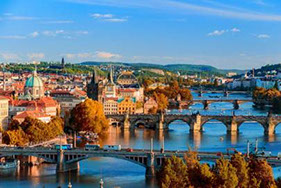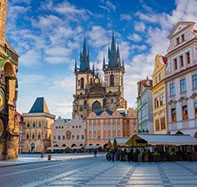 7th PHOTOPTICS - Int. conference On PHOTONICS, Optics and Laser TEch. (PRAGUE, CZECH REPUBLIC)
Optical systems are ubiquitous in modern society, with an ever-increasing number of applications covering medical sciences, spatial exploration, telecommunications, information processing , industry and military/weaponry technology, to name but a few examples. The 7th edition of PHOTOPTICS will feature three different tracks on Optics, Photonics and Lasers, covering both theoretical and practical aspects.
GO TO THE CONFERENCE WEBSITE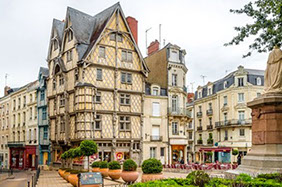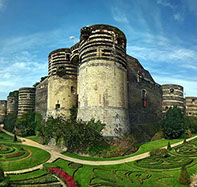 ICTON19- International Conference of Transparent Optical Network (ANGERS, FRANCE)
The ICTON Conference, in Angers presents an ambitious technical programme will be accompanied by an attractive set of social events to let you fully experience not only the city of Angers itself, but also some of the top highlights of the region of Pays de la Loire which is rich with cultural events particularly the selected period will coincide with celebration of Bastille Day which is the common name given in English-speaking countries to the national day of France, which is celebrated on 14 July each year so you will have unforgettable attraction.
GO TO THE CONFERENCE WEBSITE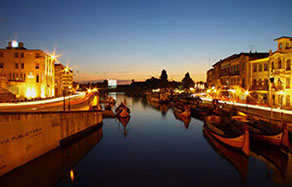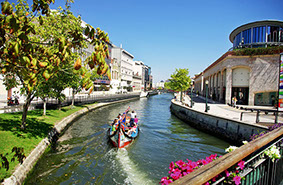 6JIF - 6as JORNADAS IBÉRICAS DE FOTOQUÍMICA
(AVEIRO, PORTUGAL)
The 6th JIF is organized in the spirit of previous meetings (Santigo de Compostela in 2003; Faro in 2007; Granada in 2011, Lisbon in 2014, and Toledo in 2016), to bring together the Portuguese and Spanish Photochemistry communities into a high quality scientific program that spans over the many aspects of photochemistry and its interface with photophysics and photobiology, covering new and established techniques and methodologies, fundamental aspects, materials and applications.
GO TO THE CONFERENCE WEBSITE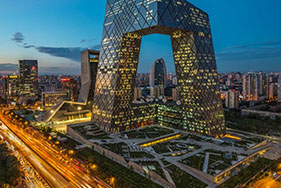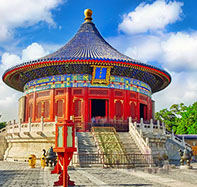 ICRE'19- 9th International Conference on Rare Earth Development & Application (Beijing , CHINA)
In order to promote rare earth science and technology, CSRE is very glad and honored to hold the 9th International Conference on Rare Earth Development and Application (ICRE'2019) in Beijing on May 15-18, 2019. ICRE'2019 will be a great gathering of global rare earth scientists, engineers and directors, and offer an opportunity to exchange information on the latest development and application of rare earths.
GO TO THE CONFERENCE WEBSITE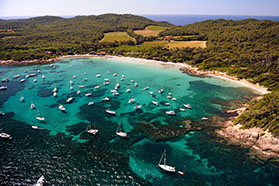 PEP2018 SUMMER SCHOOL-10TH PHOTOTHERMAL EFFECTS IN PLASMONICS (PORQUEROLLES' ISLAND, FRANCE)
This first edition of the Summer School 'Photothermal Effects in Plasmonics' will take place in Porquerolles' Island, from the 24th to the 29th of June 2018. It is intended to gather more than 60 people from many countries worldwide in a wonderful place on the Mediterranean see. It is targeting researchers from various backgrounds, from physics to biology. All in all, the watchword for each lecture will be to start from scratch and finish with the most advanced research.
GO TO THE SCHOOL WEBSITE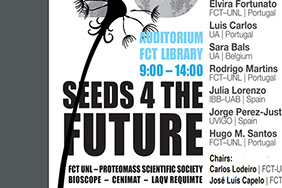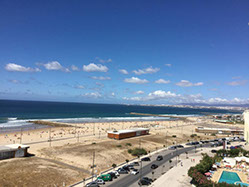 NANODAY 2018 (LISBON, PORTUGAL)
The PROTEOMASS Scientific Society and The BIOSCOPE Research Group joined the CENIMAT, LAQV Research Centers and The Faculty of Science and Technology from the University NOVA of Lisbon to celebrate our Annual Event on Material Science, Nanotechnology and Applications, NanoDay in the Library Auditorium of FCT. In this 2018 Editon, Researchers from Portugal (Caparica and Aveiro), Spain (Vigo and Barcelona) and Belgium (Antwerp) will share with you the latest results in Nanosynthesis and Nanoapplications.
GO TO THE CONFERENCE WEBSITE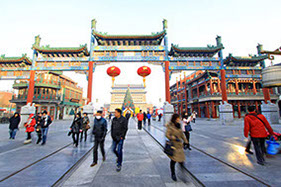 INTERNATIONAL WORKSHOP ON PERSISTENT AND PHOTOSTIMULABLE PHOSPHORS (BEIJING, CHINA)
Recent years have witnessed rapid advances and progress in persistent and photostimulable luminescent materials as well as their applications in various areas such as lighting, displays, safety, security, sensing, biological imaging, medicine and clean energy. The purpose of this workshop is to report and discuss the experimental and theoretical results and the future possibility of luminescence materials. Furthermore, the workshop will foster and enhance collaborations among investigators and between the academic world and industry.
GO TO THE WORKSHOP WEBSITE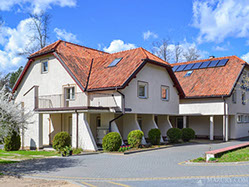 XXIII International Krutyn Summer School (Masurian Lake District, POLAND)
This XXIII International Krutyn Summer School - "Advanced Lanthanide Molecules and Materials for Bioimaging and Medical Diagnostics: State of the Art" aims on sessions designed for Ph.D. students and young researchers seeking to reinforce their knowledge and skills in the field of advanced medical diagnostics. Top experts in this area will deliver lectures and discussion sessions
GO TO THE CONFERENCE WEBSITE